WE ARE RUSH AN ESPORTS AGENCY
WE REPRESENT THE BEST AND MOST PROMISING PLAYERS IN THE WORLD
TRUE BELIEVERS TO RISE LEGENDS
Our Agency focuses on elevating players' careers and image by fully conceptualizing and executing marketing and endorsement deals, media relations, brand strategy and community outreach.
We are true believers that individualized attention to every player and talent is the key.
Located in Serbia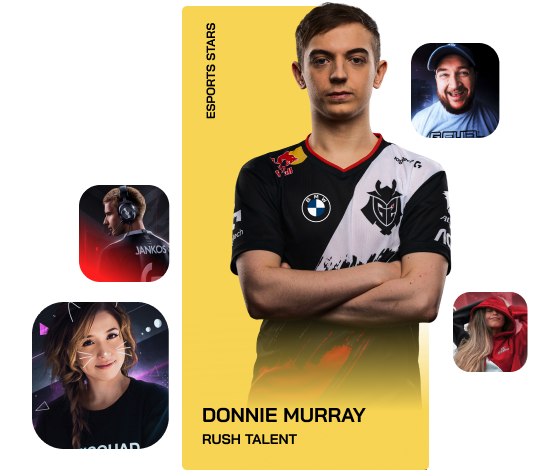 OUR EXPERTISE

We as an esports agency are diverse both in representing players and in working with brands
Hire us

We source and arrange the best sponsors to develop new revenue streams for players

With deep subject matter expertise of esports and a combined reach of more than 50 millions followers, leading brands

Full support of your marketing campaigns using the best and most known players and influencers around the world.

Brand positioning, sponsorship strategies, influencer management, brand ambassadorships and more
Trusted by brands
We're worked and represented these brands during our work, where they have grasped considerable results which resulted in traction
CORE TEAM
Check out the people leading the Rush agency and who's in charge of making stars rise daily
OUR PROJECTS
During our 6-year work experience as a team we've managed to engage in various projects to support our partners and clients